sisters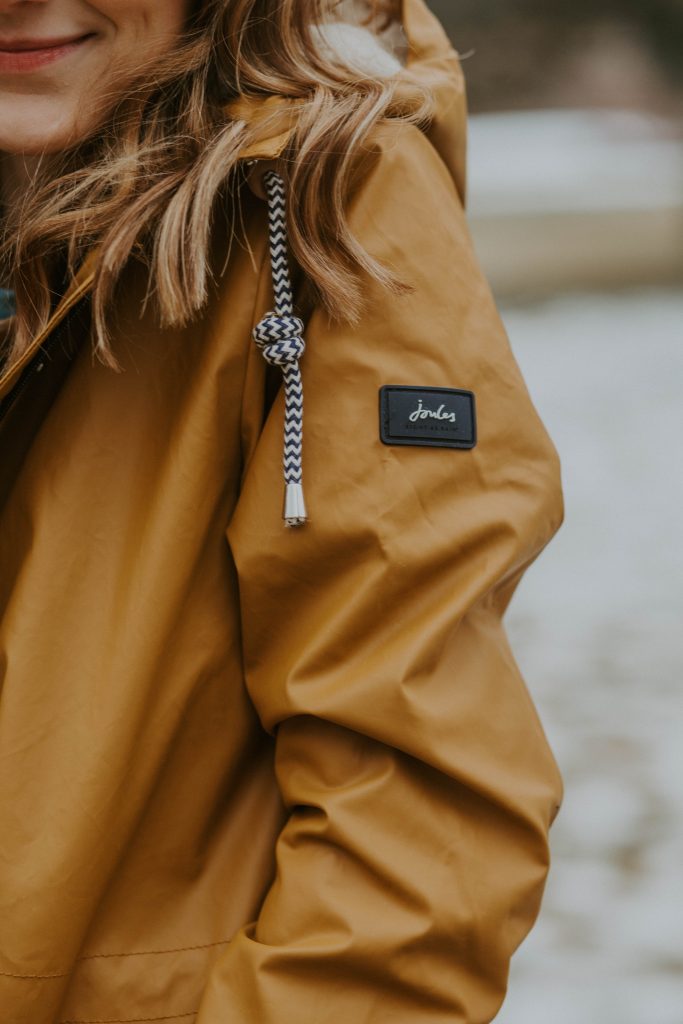 The Merino Wool difference: Merino wool will be your best friend in the cold. It is a much softer wool giving you the warmth you need without the itch. Merino wool is breathable, naturally antimicrobial, and insulates you even when wet! 
Layers: Layering will be very important when you serve somewhere cold. You need to make sure your base layers are breathable, and your top layers are removable, so you can take them off as temperatures rise or when you are inside. 
Shoes: Make sure to purchase the appropriate amount and styles of shoes. Winter boots should be insulated, comfortable, and waterproof. Proselyting shoes should look good with tights, keep you warm, and look professional. 
Don't forget to accessorize! Make sure to bring plenty of gloves, hats, scarves and anything else to keep you nice and toasty!
Rain boots and breathable water shoes are great options for footwear when you are going to a wet climate. When shopping for rain boots, decide wether you like them to be tall, mid-height, or ankle boots. 

Waterproof: When we say waterproof we mean it! Most of our coats, jackets and ponchos are made with waterproof materials and include taped seams making them 100% waterproof.

Polyester/Spandex blends are wonderful for wet weather. This material will dry quickly and stay wrinkle free. 

Umbrellas: You may simply opt for a hooded poncho that can cover both you and your bag to keep the rain off, or you may want an umbrella as well. Keeping an umbrella on hand will help keep you as dry as possible!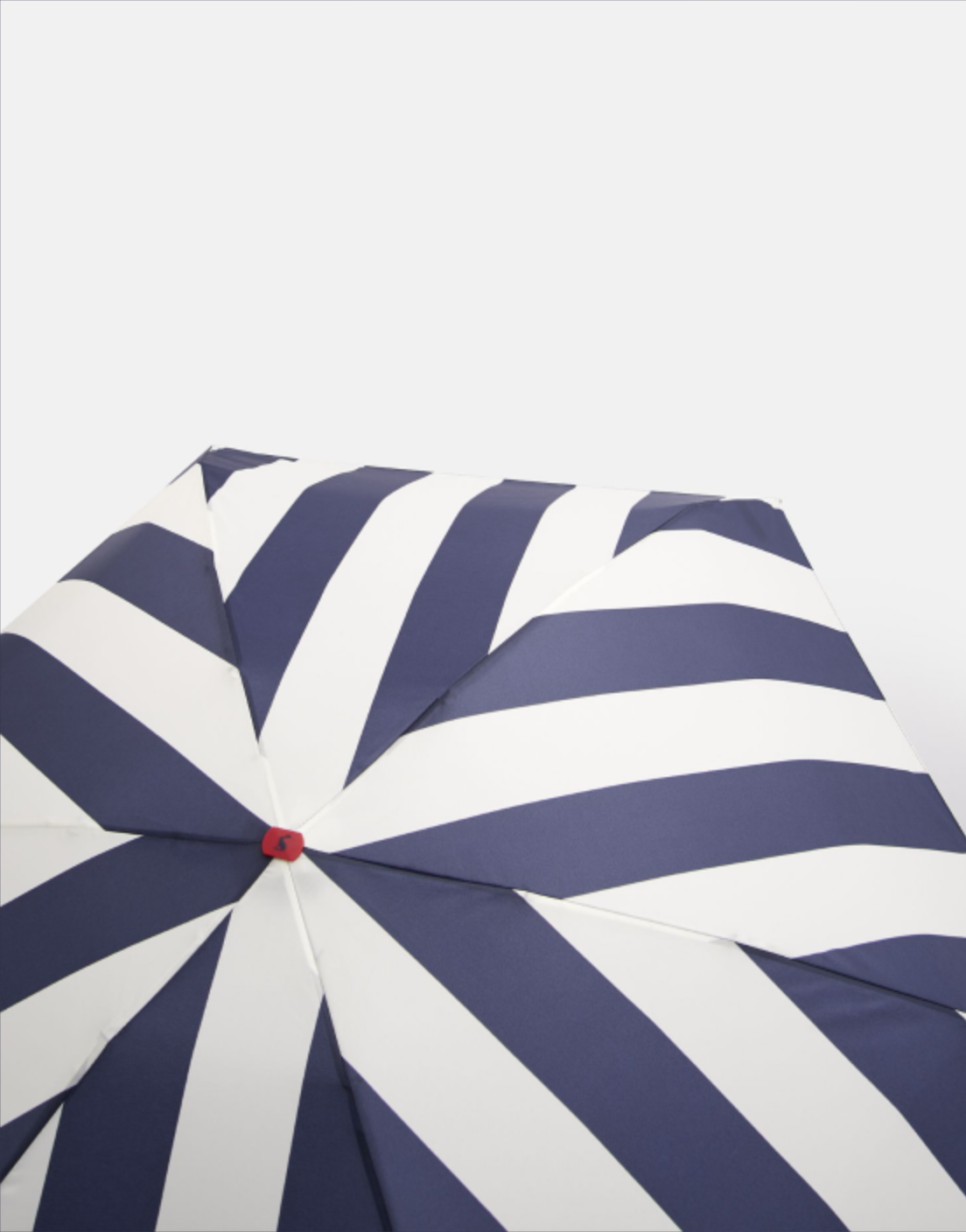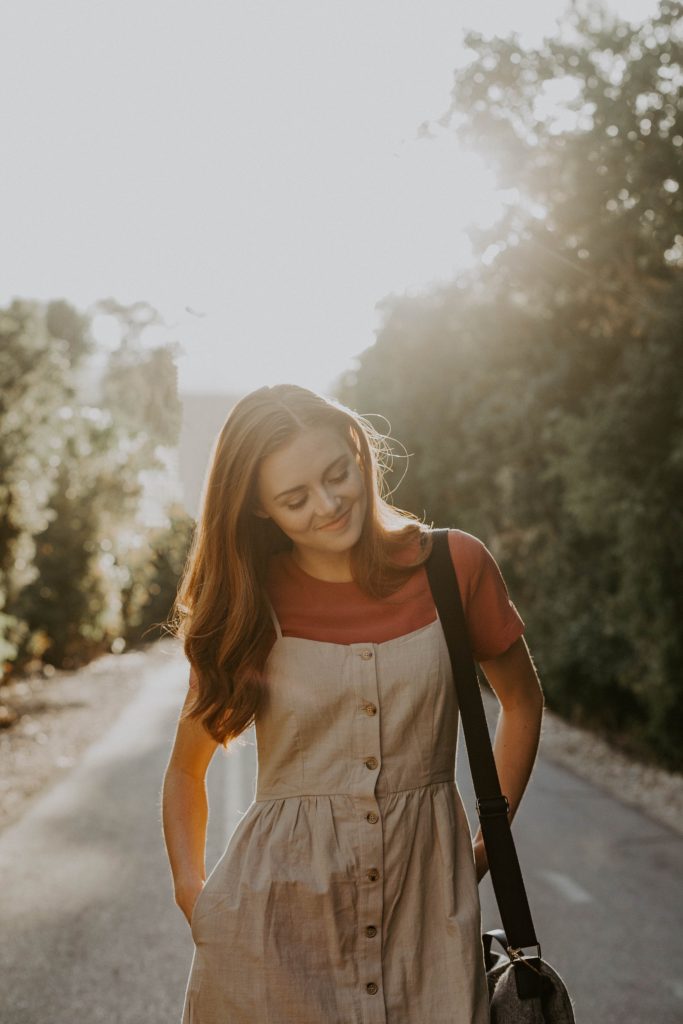 Light layers are your best friend! Light weight short-sleeve tops are going to be wonderful items to include in your wardrobe. Light polyester blends will provide you with a light yet sturdy material that will wash well, stay wrinkle-resistant, and dry quickly if you sweat. Don't sacrifice quality material in the name of saving money. In the long run the "cost per wear" goes down significantly when you invest in sturdy fabrics that will last and last and last. 
Are you allowed to wear sandals or open-toe shoes? Some missions allow it! If you are one of those, be sure to still get footwear with a good sole and plenty of arch support. You don't want to be hot and have sore feet. 
There are still plenty of sandal options that are closed toe, so if those are your guidelines, don't worry, you can still have a lightweight, breathable option that meets all the standards!
Wardrobe Builder
The Worth of Soles- Shoe Care Guide
In-store Return Missionary Survey Binders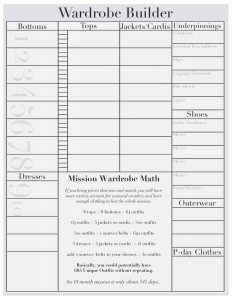 To view/download a copy, click on this link: Wardrobe Builder
This worksheet allows you to take inventory of what you need to take with you in a very visual & detailed fashion. For someone who likes lists & organization, this is a dream to use!
When filling out your Wardrobe Builder, use the small boxes in-between the skirts & tops as an opportunity to create outfits. i.e. The first top on your list might pair nicely with skirts 1, 2, 4, & 7. It is ok if that top goes with more than just 4...BUT if a particular top does not match with AT LEAST 3 skirts, don't take it!!! It is not worth the space it will take up in your suitcase!
To learn more about building your wardrobe, check out this blog post! 
The Worth of Soles- Shoe Care Guide
In-store Return Missionary Survey Binders