Doesn't matter how nice your shirts are if you don't have enough of them. You get only one laundry day each week. Don't get stuck with too few of the shirts you'll have to wear every single day for two years! MissionaryMall offers a 10-shirt package at an awesome discount!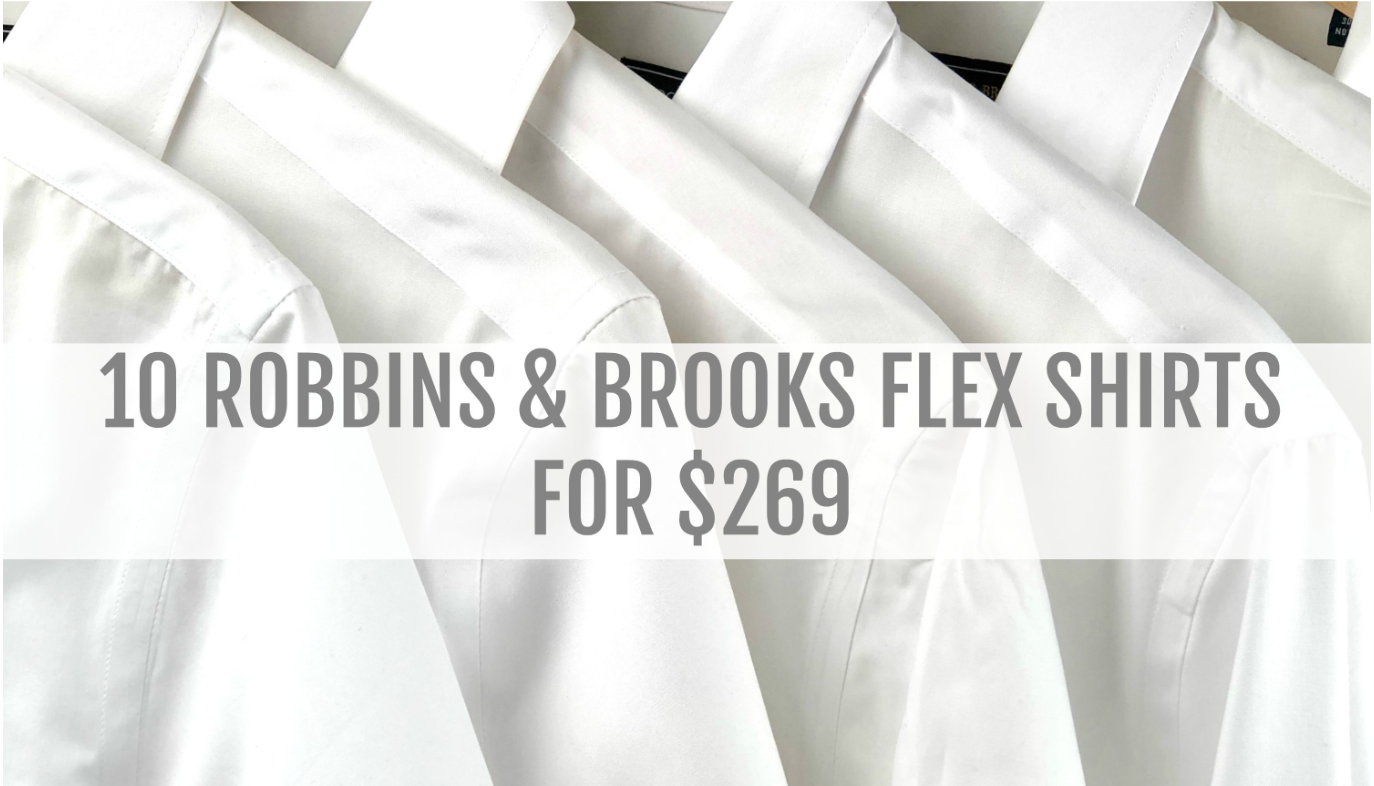 Robbins & Brooks Flex Dress Shirt Package $269
Our Robbins & Brooks Dress Shirts are designed to give you the breathable material you need, with the modern fit you desire to look your best. These shirts are built to last with features including:
Slim Fit
Cotton/Polyester Blend
Expandable Collar
Hidden Button Down Collar Taped Shoulder Seams
This shirt has an internal collar material that can be re-set when it begins to wrinkle. Unlike other shirts that are ruined when collar wrinkles show up, this one can be reset many, many times. Just iron the collar on high heat to reset when needed
Robbins & Brooks Dress Shirts
Robbins & Brooks Flex Slim Shirts
Robbins & Brooks Flex Modern Shirts

The Arrow Dress Shirts available at MissionaryMall are exclusively designed with Missionaries in mind.
From the extra body length, to the stylish fitted cut, the comfort stretch collar button, to the non-iron finish (NO MORE IRONING, EVER), this shirt is a winner!
In fact, it's a full part of our 2-Year Wearproof Guarantee.
The Arrow Shirt's cotton/polyester blend gives the best of mission-long durability and tracting-in-the-humid-summer breathability. The Pinpoint Oxford weave provides a uniquely comfortable texture while keeping you cool and dry.

60% Cotton/40% Polyester
Button down collar and left chest pocket
Full cut with back box pleat
Wrinkle resistant and soil release finish
Industrial launder or machine washable
Sizes: Regular, S - 3XL, Talls, L - 6XL